Welcome to CocoMio Bridal Boutique
Due to person circumstances, we are closing our doors the end of August 2021.
We have amazing dresses from amazing designers – Pronovias, Eva Lendel, Tres Chic, White Rose and Aire Barcelona.
All of our samples are at great prices and ready to go…
We would love to welcome you into our boutique so we can help you find your perfect one.
Please check out our dresses section so you can see what we have to offer.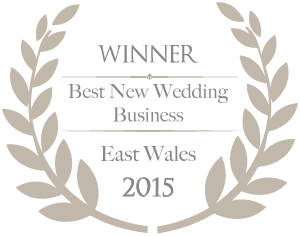 We would love to make you an appointment.
Our aim is to ensure every bride feels amazing and to help each customer find the perfect dress. We  would love to welcome you into a friendly and safe environment and our stylists will ensure a professional service and constructive styling advice. There is no need to be nervous as we got it all under control. It is very important to make yourself aware of our policy and procedures below before you visit us.
---
Securing your Appointment
CocoMio Bridal  has invested in a fabulous scheduler so every appointment can now be booked direct by each customer through our website. This ensures every customer can see all appointments available each day and can choose the best one suitable and the correct time is allocated in our fitting room.
Please note we do not take bookings over the phone or through social media. All calls will automatically be redirected to our voicemail. Our voicemail system ensures the appointments in store are not disturbed and every client in with us has our undivided attention. Please leave a voicemail with your name, telephone number and any questions and we will return your call as soon as possible.
When you book your appointment online with us, the system is linked with Stripe and offers appointments to allocation of our bridal suite.
Appointment Charges- Bridesmaids and Retry Appointments
All bridesmaid appointments and retry appointments have a charge which holds the appointment solely for you and covers a staff charge of styling and cleaning to give the best safe environment that is totally private for you during your appointment time. We give every customer a two hour slot to help them find their dress/ dresses and we feel it is the only fair way to ensure customers book the bridal suite fairly.
The charge is redeemable against a purchase in store on the day of your appointment. As an example if you come into us to try on wedding dresses but don't find the right dress, we can offer you the credit to use during that appointment time towards a dress, petticoat, veil or accessory.
*If you do not use your appointment charge on the day and time of your appointment, it cannot be carried forward to another appointment or used at a later date. It will be seen as a staff and expenses for store charge.
Appointments free of charge
All of our bridal appointments (first appointment) plus all collections, accessory and cleaning slots are free of charge. Card details are charged  to hold your appointment and the system refunds the amount automatically post appointment. Please note if you fail to show, cancel then you will lose your charge.
Reschedule
All appointments can be rescheduled with more than 72 hours before your appointment so we can allow somebody else to avail of the slot. (email us on [email protected]). If you fail to give 72 hours notice then unfortunately you will lose your initial charge for holding the booking.
Appointment Charges
All appointment details from time to charges can be seen at our booking page when you click on each appointment type.
Covid Safety Measures
Firstly we want to emphasise that safety and comfort of our customers and staff is paramount. Please find information below to help give give you an idea of what to expect.
Appointments will be spread across an increase of hours over four days a week. Store hours include Saturdays, Sundays, Mondays and Thursdays. We will open two Wednesday mornings a month. By restricting the days open, it allows our seamstress to ensure everybody is looked after on the other three days and a catchup for brides moving from 2020 to 2021.
Bride plus two star guests maximum at the appointment. Unfortunately if you show up with more guests, you will have to choose who can attend with you in the store. We understand this is not the ideal. We have to move to the new way of shopping and we think the element of surprise on your day will be worth the wait.
If you want to show more people outside of your star helpers then we will provide the option of a ten minute virtual Zoom appointment to show others your favourite dress at the end of trying on.
It is compulsory that both bride and guests attending the appointment will have a thermometer check at the front door before entry into the shop. Below 37.5 degrees for entry is required. If your temperature is higher than standard temperature then unfortunately you will not be allowed into store. This is to ensure a safe environment is maintained for everybody whether it is covid or not. We cannot take any risks.
Every bride and every guest must scan the NHS tracker code.
A compulsory two meter distance will be required between all parties in store.
Bride and guests must bring their own masks. It is compulsory in Wales to now wear a mask indoors and CocoMio Bridal is not responsible to provide this for you. If anybody in the party shows up without a mask then there will be no entry for this person. These masks must be worn for the whole duration of the appointment.
Hand sanitiser will be compulsory for everybody at entry and exit.
Your consultant will ask you questions like have you chosen three styles from our website you would like to start with or have you got an idea of what you want, style of wedding venue and budget etc. Based on your description or dresses, your stylist will pull them from the rail to get you setup at the changing room. We will then style and guide you to the right dress. Please avoid handling and touching accessories, dresses as a browse or play as it means we have to end your appointment earlier to allow extra time for steaming and cleaning extras.
Your consultant will leave 30 minutes as a standard buffer time between every appointment to steam and sterilise dresses tried on and surfaces touched so you know the environment is safe before coming into us and dresses are cleaned before and after trying on.
If you are coming in for a bridesmaids appointment, please consult with us in advance based on numbers by emailing us 
Fittings for your dress that is already in store?  This includes Emma having a mask as a consultant and also we ask you to supply your own mask. The same procedures above apply with the bride and must pass thermometer and cleaning hand checks.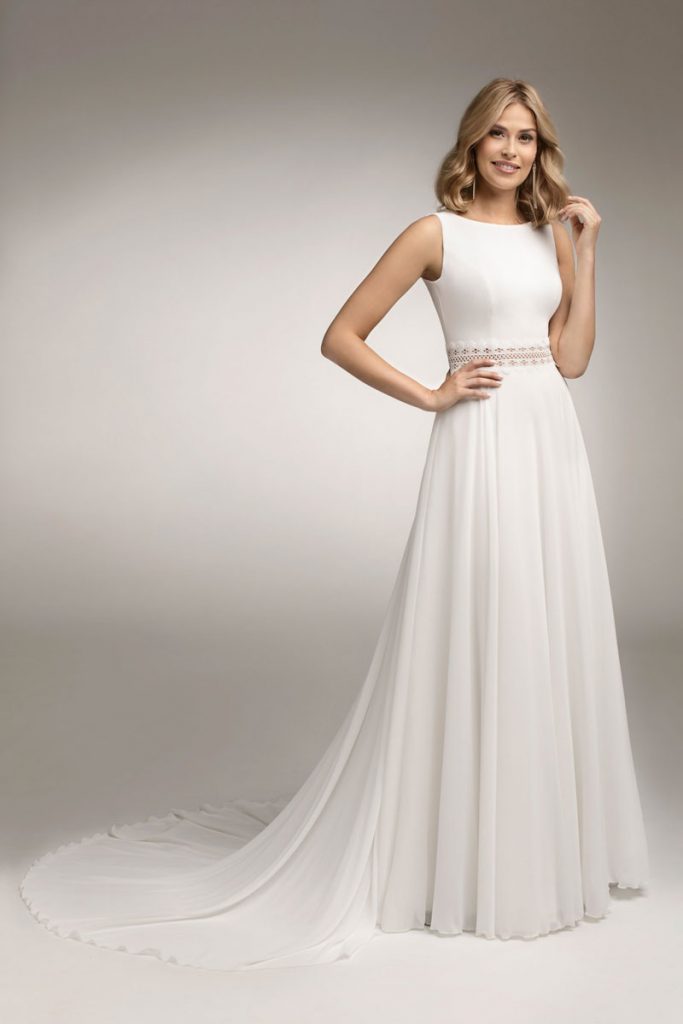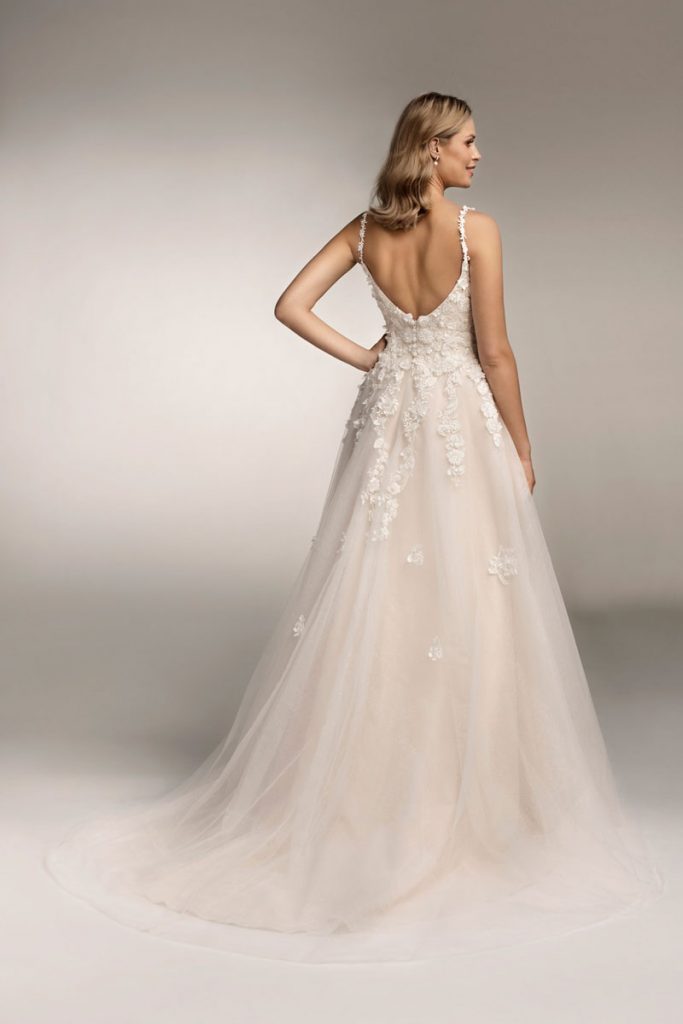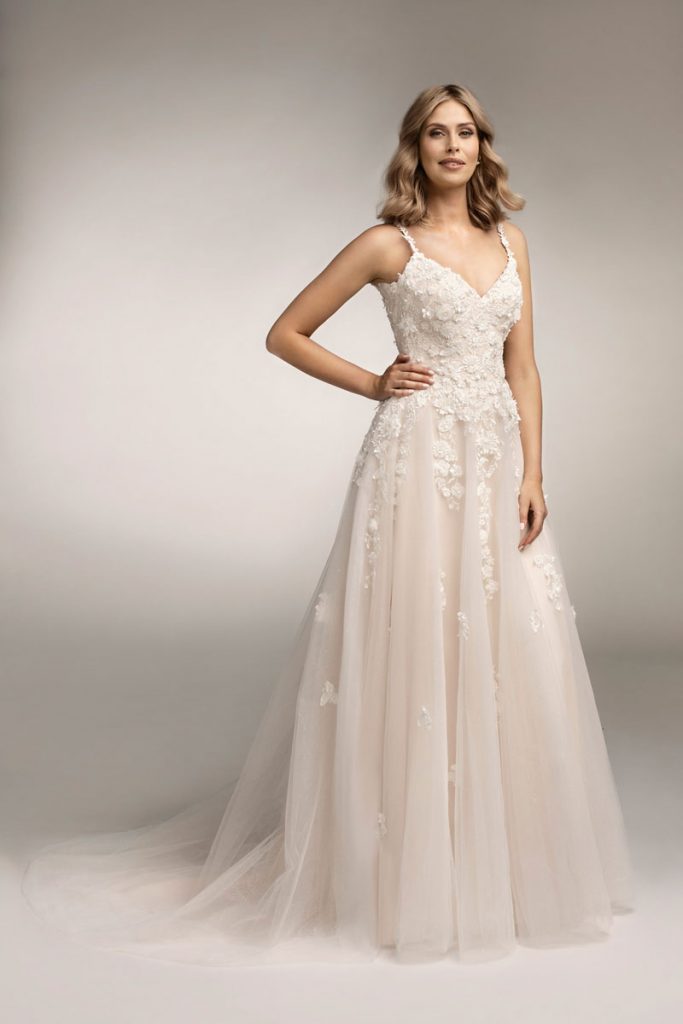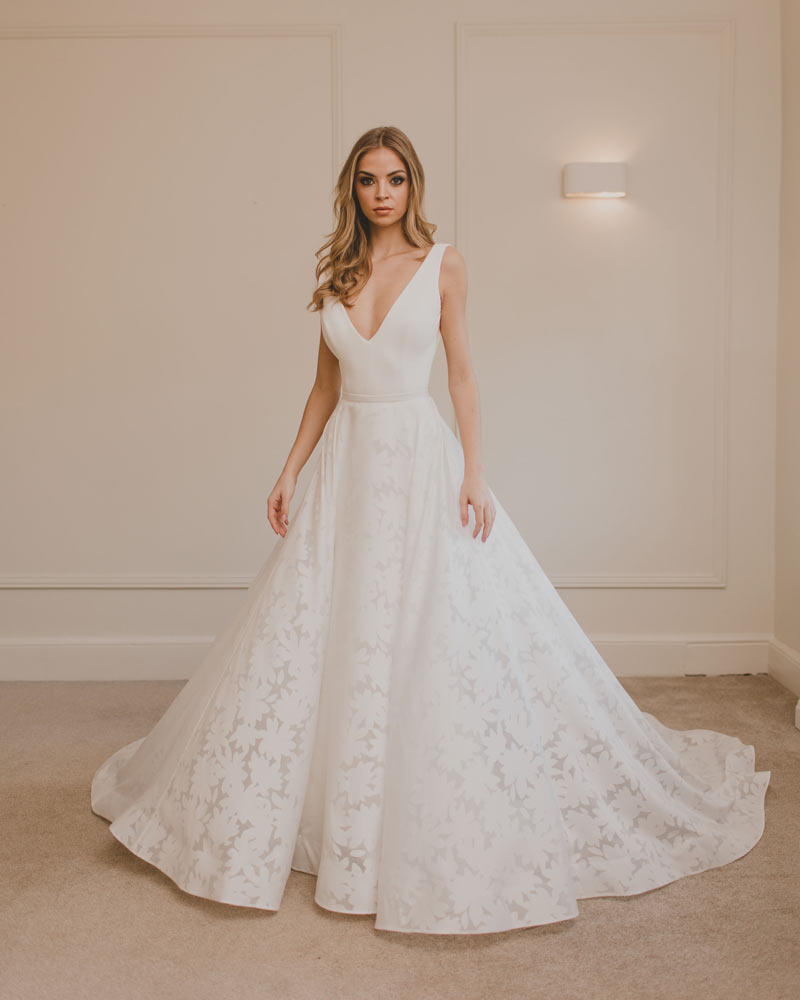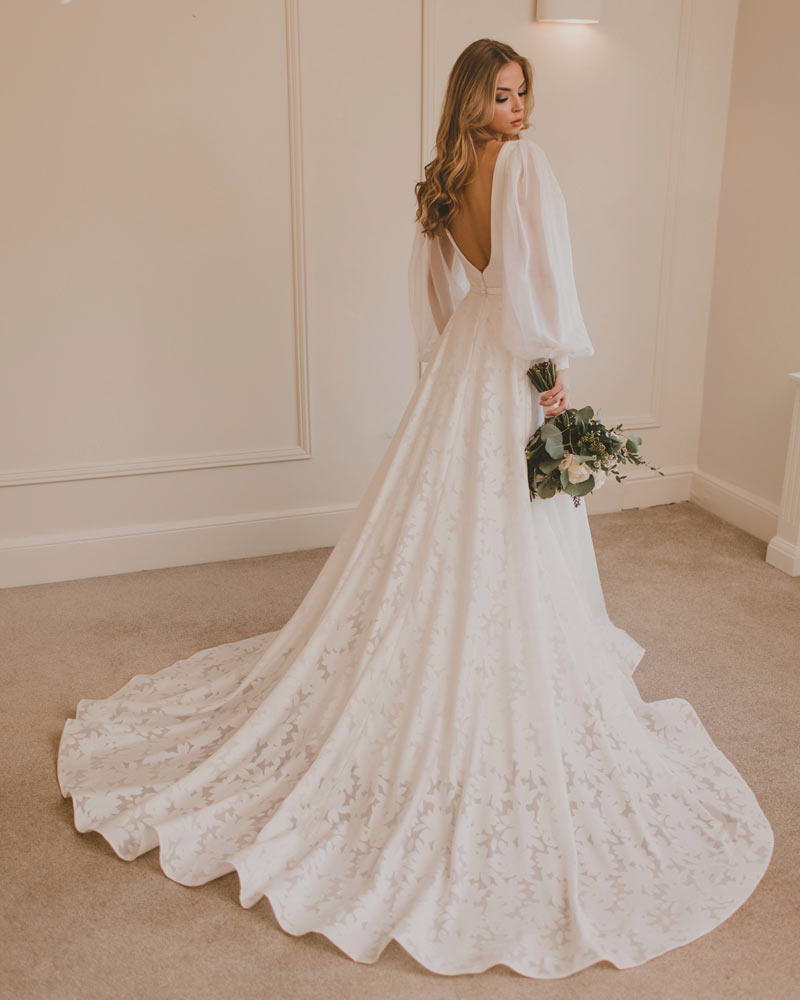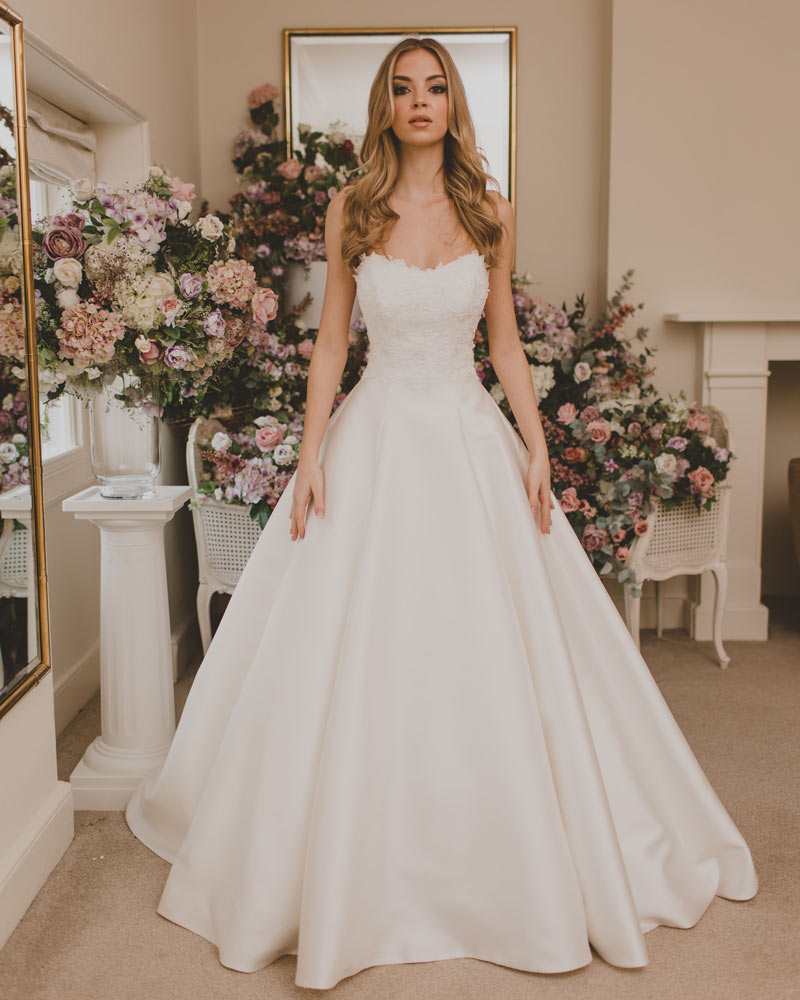 Privacy
We have the most amazing private bridal suite. Currently we give every bride exclusive access of our bridal room to ensure you are the only customer in store at any given time. We also do not permit browsing by other parties while your appointment is ongoing. This spacing also allows for the perfect space to ensure a virus free environment.
---
Underwear
We ask all brides to please wear white or nude underwear as coloured underwear will be transparent under ivory dresses.
---
Precious Things
Please note brides are unable to bring in any precious items with them due to virus staying on items for 72 hours. Brides are only allowed to bring in themselves for the appointment and one guest.
We ask every customer to bring a pair of shoes with them for both fittings with the seamstress and also bridal appointment.
---
Guests
At any appointment we can accommodate two star guests with each bride. This will ensure a safe environment for everybody.
---
Children
Children are not permitted at the appointments until the government have announced that Covid is completely gone. Children can be carriers and to protect the environment for all customers, this is a temporary measure.
---
Photos
We have a strict non photograph policy in store as we protect our business and also copyright of the designer.
We only allow photographs (only if she wants them) after the bride has confirmed that she is ordering the dress and paying the deposit at that appointment. Many brides actually decide against it but we will accommodate your decision on this.
At the end of each appointment we will write down style details and price for every customer.
.
Seated Appointment
We ask everybody to take their place with seating when the bride gets started in the changing room. We ask for all family members to stay away from the changing room entrance and dress rails once we have moved from the showroom to the bridal suite. If anybody needs extra family assistance because of an injury/ disability then please let us know before the appointment. We will happily dedicate a staff or family member for extra help.
---
Virtual Appointment
We understand that with social distancing measures, this is not the ideal situation where you want to be surrounded by your friends and family when picking the perfect dress. We will allocate a video area where you can setup your phone to do a zoom call or FaceTime to show your favourite style for ten minutes at the end of the appointment. Just remember the more people you show the less a surprise on the day!
---
Committing to The Dress
When you find your dream dress be prepared to say Yes! We love to celebrate with customers. When you do say yes to ordering a dress the standard payment is 60% initial payment and 40% balance at collection. (100% payment if clearance or discounted dress).
Alternatively, we reward our customers with a discount for brides who want to pay the total balance of an ordering item when they say yes. We believe in fairness and our designers offer an early payment discount for gowns being ordered so we will always pass it on if we can pay for your dress in full from the start.
If you add your veil, accessories and petticoat at your first appointment on top of your dress we offer a discount off accessories also.
---
We do hope this appointment information has been helpful. We would love to make you an appointment within our store hours.
We are looking forward to having you in store with us. We have coupon partner – EpicSaver – you can find some discount there.
Aoife  xxx

CocoMio Bridal stocks the the award winning True Bridesmaid Essentials collection.
This collection takes all the best selling shapes and necklines from the main collection but launches as a simple cut and style at a better price point.
All of the True Bridesmaid dresses we will have in store will be priced from £179-£250 each and each dress can come in a choice of over 70 colours. This is the perfect way to ensure the bridal boutique experience and service for the girls by your side for your wedding day.
This collection is ideal if you want excellent bridesmaid dresses that are not at the large cost of £300 plus per dress and also gaining access to use of our seamstress and our excellent services along the way. An added bonus of not buying on the high street and clashing with guests.
To finish off these dresses, every bride has a choice of four belts to finish off each look (made to the colour chosen) but these range from £9-£35 depending on the belt selection. Again this is not compulsory so every bride can decide what works as part of your personal preference.
We believe this is the perfect collection as all dresses are skim line fit and the option of having a large selection of necklines and not limited to under ten colours is fabulous for the price point. All brides want their bridesmaids to look and feel beautiful but every bride is the star of their own show so this is a collection that can work to this ideal of colour selection and perfect cuts.
Please note all evening and weekend appointments have a £25 styling charge per appointment. Once ordered one of the £25 fees is redeemable against order. Any extra appointments outside of ordering at your first appointment are chargeable. We still go the extra mile to allocate our bridal suite for only a selection of times each weekend so book early to avoid disappointment.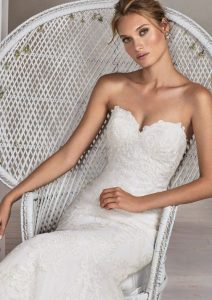 Wedding Dress Cleaning
We offer a wedding dress cleaning and boxing process to all brides in the Cardiff area and South Wales. As your dress is probably the most expensive item of clothing you will buy and it should be treasured, we recommend getting your dress professionally cleaned with us before you store or sell it on. The specialist cleaners LuxGleam recognises the sentimental and financial importance of every bride's gown and they will do everything in their power to get the dress as clean as possible for you.
LuxGleam use a specialist wet cleaning process. This is much more gentle on the fabrics and doesn't include chemical processes. LuxGleam has been operating more than two years and their service is excellent. CocoMio Bridal is a drop off collection for the cleaners and we work in partnership.
For a store sample (never worn outside) cleaning- £120
A Post Wedding Clean is a more specified service (includes mud stains)- £160 non boxed
Clean and small box £220
Clean and medium box £240
Dry Clean your veil- £50 (£20 no mud)
Dry Clean your hoop- £20
Dry Clean your garter- £10
If you require a larger box then this will depend on the size of your wedding dress and LuxGleam will source a price on request. Boxed includes acid free tissue paper to ensure no discolour and long term storage for your dress.
A Post Wedding Clean boxed depends on the dress size:
CocoMio asks all customer to pay for their cleaning service in advance. The process takes up to 12 weeks getting cleaned. Quicker deliveries can be done on request.
The cleaners is a specialist and off site and we guarantee they will use the best process to get stains out of all wedding gowns. There is no guarantee that the cleaners can removed all stains 100% completely. We have seen our own samples cleaned and can say the process our cleaners provide is excellent.
CocoMio Bridal will take responsibility of the dress while it is handed over in a gown bag, will ensure delivery is organised in the gown bag so not removed during the process and sent off to the specialists.
The store will not take any responsibility for LuxGleam services and how clean the dress gets based on the report that they submit. Any faults to the dress (loose beads, tears, loose threads or rips) is the responsibility of the bride post wedding.
Please ask us for more information or book your drop off by emailing us at [email protected]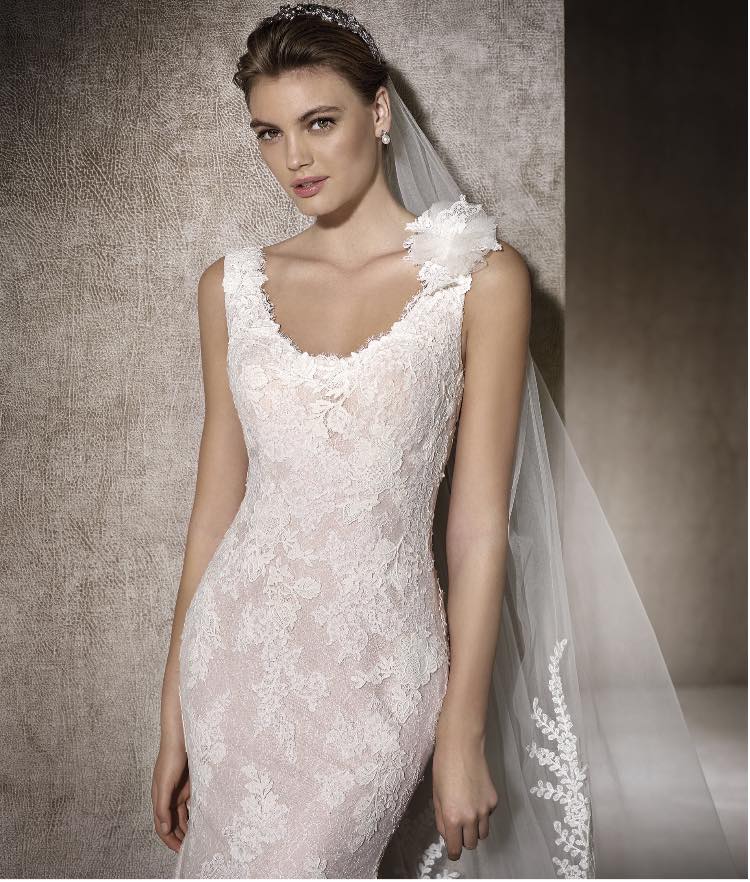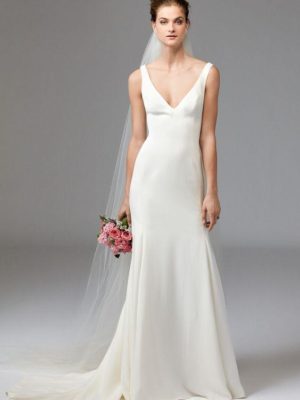 These are just a sample of our bridal
and bridesmaids dresses.
Call us and book an appointment
to see our full range of vintage dresses.
Contact us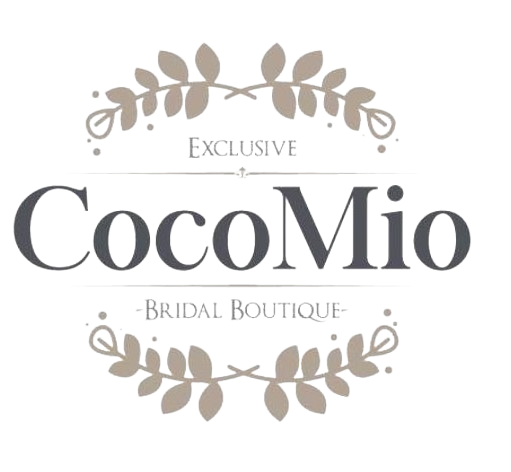 Branding and website by the awesome guys at
Brain Web Design
. Store contact is Aoife O'Gorman.
Copyright 2023